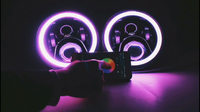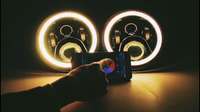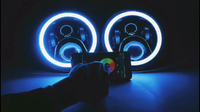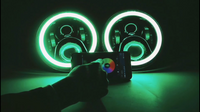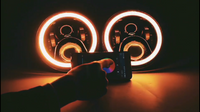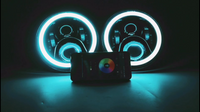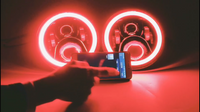 FCKLightBars
RGB Terminator Series
(833)325-3250
Built off the same platform of our popular Terminator D2 headlights, we here at FCKLightBars have taken it a step further! We have now incorporated our RGB Halo Technology into our first fully RGB Headlight Halo. The headlights carry over the same high performance output that we have become known to offer with an added flare of full RGB Capability. These headlights are fully LED operated, our incorporated RGB Halo is seamlessly built into the housing itself. The Halo RGB feature is controlled via Bluetooth with the provided app. The Bluetooth connectivity allows users to control there headlights from anywhere within range of the vehicle. These headlights still maintain functional use with HIGH OUTPUT LEDs and switchback turn signals. The RGB App allows users to choose custom colors, brightness, and strobe features. 
The RGB Terminator Series is sold as a complete PAIR, all wiring is included for a complete Plug & Play installation. 
**If single units or odd numbers are needed please contact us**
 (will fit either side of vehicle or a motorcycle)
45W LED for Low beam w/Projector
60W LED for High beam w/Projector
~ 4050Lumens Low Beam
~ 4950 Lumens High beam
H4 Connector with H13 Adapter
Aluminum Housing
LED Halo Ring with FULL RGB capability  
Optimized Heatsink Design Technology for long life
CE, ROHS Certified
Some Applications:
'76-'86 Jeep CJ-7
'81-'85 Jeep CJ-8 Scrambler
'97-06 Jeep Wrangler TJ
'04-'06 Jeep Wrangler LJ Unlimited
'07-'17 Jeep Wrangler JK 2 Door
'07-'17 Jeep Wrangler Unlimited JK 4 Door
Etc.. other vehicles with H6024 type 7" Round headlights
SOLD AS PAIR ; Contact us Via FCKLightBars@Gmail.com if single units needed.