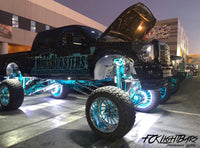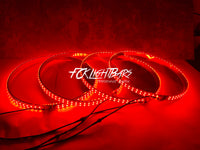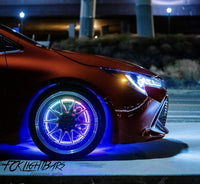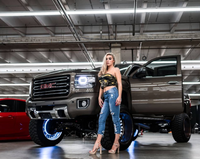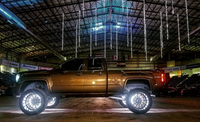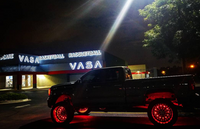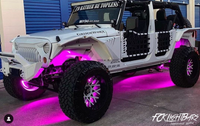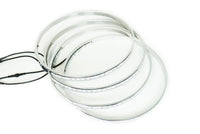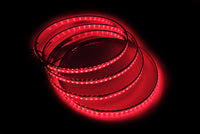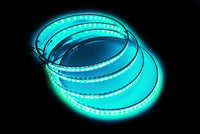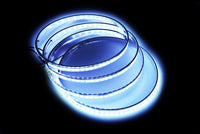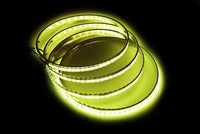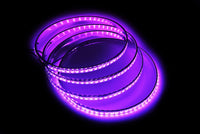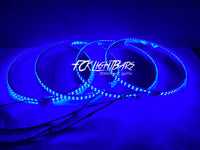 FCKLightBars
High-Intensity Wheel Lights RGB+W
(833)325-3250
Our Award Winning High-Intensity Wheel Rings are built to order based on your wheel & rotor size. We build each set of our High-Intensity Wheel Lights with our XP-9 RGB LEDs which are not only the BRIGHTEST but also deliver the best color hue in the industry. Providing you with show quality output and performance you need. Our Wheel Lights are built to withstand Off-Road Abuse, Snow, Mud, and Full water submersion. Thanks to our IP-69 Rating these are the toughest LED Wheel Lights in the industry. All backed by our LifeTime Warranty. 
  Specifications: 
- 100% Complete Plug & Play Kit
- Hight Intensity LEDS & Drivers   
-Complete Wire Harness with 4 - Way Connections 
-16 FT Leads Standard with EVERY Kit 
-All Mounting Brackets & Hardware Included 
-Wireless Bluetooth Controller
- High Performance 3.0 Control Module  [Android/ IOS Compatible] 
- Installs to Dust shield with provided hardware 
- Operating Voltage 10-30V DC
  Proudly Made in the USA 
*SINGLE HALO PICTURED*
Triple Halo = (FIRST OF ITS KIND) For Show Vehicles
Dual Halo = 2x Bright  [ Recommended for Larger & Wider Wheels ]
Chase Halo = Chase/Flow feature allows LEDs to move around Wheels 
 Wheel Ring Size: Standard [ Fits 99.9% of all vehicles ] 
                             Oversize XL [ SOME Heavy Duty 2500/250, 3500/350 + trucks have oversized brake rotors and calipers; therefore we created a custom XL size that allows you to mount to your HD truck without any extensions or gaps!  
RECOMMENDED: Single Harness (+$24.99)