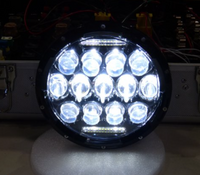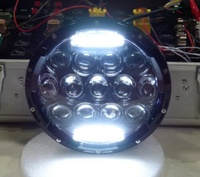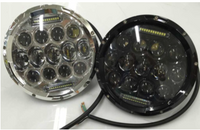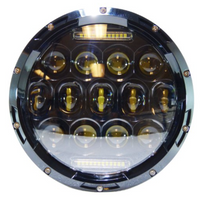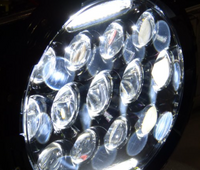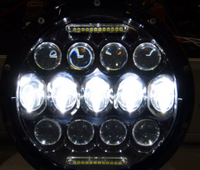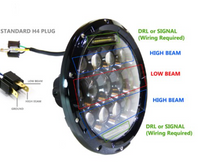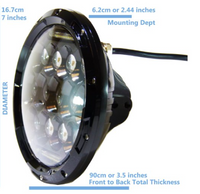 FCKLightBars
Terminator D1
(833)325-3250
This 75W LED light has low beam, high beam and DRL function. Will fit many vehicles and motorcycles with the standard 7" round headlight Including JEEPS. These headlights are sealed to prevent moisture and water build-up.

Up to: 1750 Lumens in Low Beam and 3550 Lumens in High Beam

10V to 24V DC Input (All Vehicle and Motorcycle Voltage). 75W Total in LED Power using the latest LED Technology.

Black Die-cast housing with PC sealed IP68 Lens. 2.6lbs each.

Fits: 6012/6014/6015/H6017/H6024. Wiring to vehicle required for the DRL to function. Standard H4 plug pre-installed.
SOLD AS PAIR ; Contact us Via FCKLightBars@Gmail.com if single units needed.