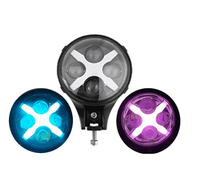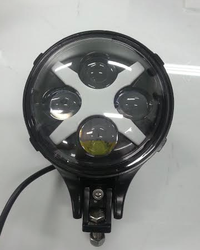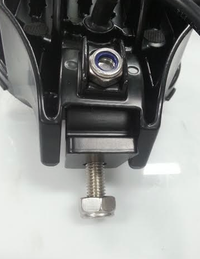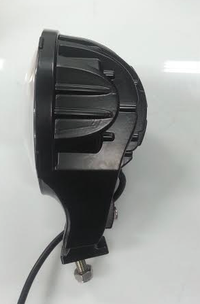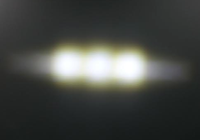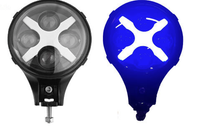 FCKLightBars
X-SERIES [6 Inch] SOLD AS PAIR
(833)325-3250
The new X-Series is our new High Performance Line of Auxiliary Lights. It measures in at 6 Inches in diameter and provides 6,300 Lumens Each for a combined 12,600 Lumens for the Pair. It utilizes our 4D Optic Lens paired with the all new HighOutput CREE Led. We have also added a ACCENT Light feature that can be ordered in the different color combinations that we have provided. The X-Series not only out performs the competition, it is styled to be one of the best looking 6 Inch Lights on the Market. 
Lens Type: 4D Reflector / Projector 
Size: 6 inch
60 Watt
LED Technology:  HighOutput CREE Chips
Operating Voltage 10-30V DC
Color Temperature: 6000K

Beam Pattern: Flood/Spot (Specify at CheckOut)
 Electronics: Integrated-Epoxy Encapsulated
Housing Material:  Aluminum Housing
Lens Material: PMMA(Polycarbonate) HeavyDuty
Mounting Bracket: Stainless Steel
(Mounting Hardware Included)
Operating Temperature: -40˚C to +60˚C
IP Rating: IP68 
Protections: Reverse Polarity
Engineered
 and Assembled in 
the USA.
LUMENS: 6,300 Lumens EACH

***Cross Accent Light Available in: BLUE,WHITE, GREEN, AMBER, RED***