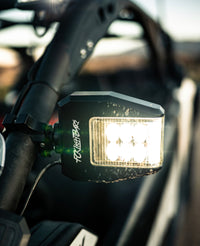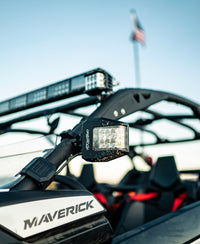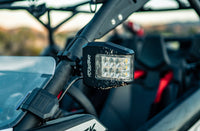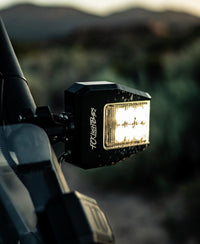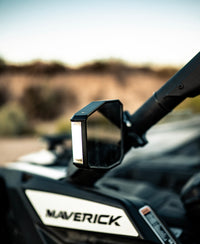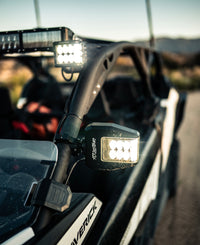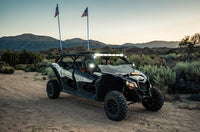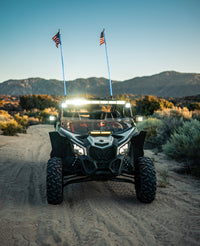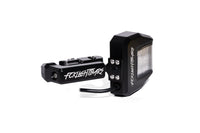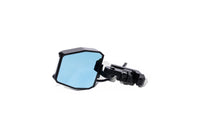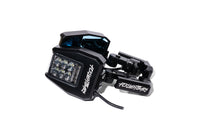 FCK Roof Mounts
Side Liner Mirrors
(833)325-3250
We took our Side Liner Pods and flushed them into our Side Mirrors. Our Side Liners Mirrors feature 120-degrees of horizontal lighting coverage. The ideal solution for any application that requires a wide spread beam, including A-Pillars, and fog Lights. These pods are designed to remove hood glare with directional lighting.    
Fits: 1.75"-2" Tubing  
Wiring Harness Is Not Included; recommend Dual Connection Harness for Plug and Play installation. Kit will provide all necessary relays, fuses, and switch. 
Lens Type: 4 Projector (Improved Projection)
Size: ~3"x4"
54 Watt
LED Technology: High- Intensity WHITE Chips
Current Draw: 6.6 A @ 12V; 3.3 A @ 24V
Color Temperature: 6500K
 Electronics: Integrated-Epoxy Encapsulated
Housing Material: Die-cast Aluminum Housing
Lens Material: Hardened PMMA(Polycarbonate)
Mounting Bracket: Stainless Steel
(Mounting Hardware Included)
Operating Temperature: -40˚C to +60˚C
IP Rating: IP68 
Protections: Reverse Polarity
Lumens: 10,000