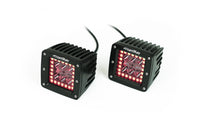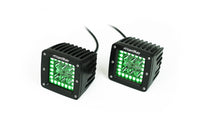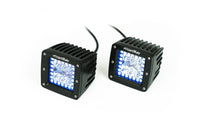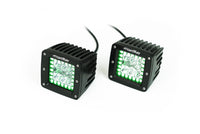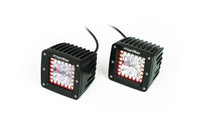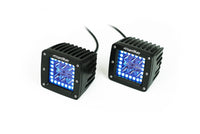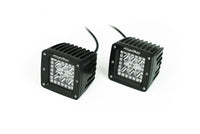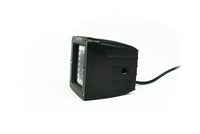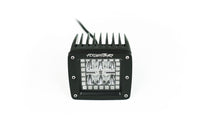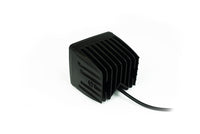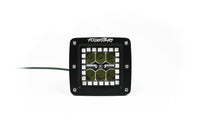 FCKLightBars
RGB High-Output
(833)325-3250
 *** PODS ARE BUILT AND SOLD IN PAIRS *** 
Our RGB High-Output Series delivers Class leading performance with our High-Intentisty RGB LEDs to deliver the full package in lighting. Our RGB Builds are set apart due to the fact we build our pods using the same performance parts we use to build our other lines of products. The RGB Classics are covered by our Lifetime warranty, including the RGB Halo. Our RGB Builds are factory finished, we build from start to finish and deliver a product built to perform. 
[RGB]Color Combinations
Wireless Controller Included
On/Off Standard
Strobe Module Included
Chase Halo 
Bluetooth App Optional *
Lens Type: Standard Reflector 
Size: ~3"x3"x3"
30Watt
LED Technology: CREE Chip
Current Draw: 1.34A @ 12V; 0.67A @ 24V
Color Temperature: 6500K

Beam Pattern: Flood/Spot (Specify at CheckOut)
 Electronics: Integrated-Epoxy Encapsulated
Housing Material: Die-cast Aluminum Housing
Lens Material: PMMA(Polycarbonate)
Mounting Bracket: Stainless Steel
(Mounting Hardware Included)
Operating Temperature: -40˚C to +60˚C
IP Rating: IP68 
Protections: Reverse Polarity
Engineered and Assembled in 
the USA.

Lumens: 2,120 [ per unit ]