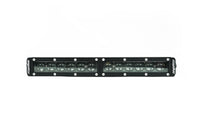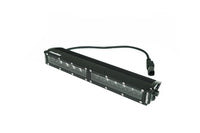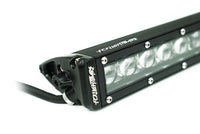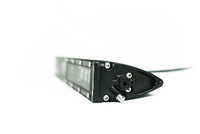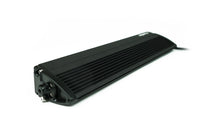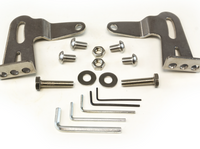 FCKLightBars
C4-SR Series
(833)325-3250
The new C4-SR Series is the brightest Single Row LED Bar on the market today- Guaranteed! After months of testing we have combined the 7W LEDs [strongest on market] and our Proven 4D Projector Optics to make for an unbelievable Lumen per Watt output, the amount of projection is designed for use in extreme high speed race vehicles (140+ mph). This is the Second FCKLightbar rated at IP69, we have raised the weatherproof, shockproof, and impact abilities on this series due to the elements it will encounter in the toughest conditions seen on and off the road. Built on the same platform as the C4-Series the C4-SR is the Single row alternative to Class leading performance. 
7W LED chip with 4D Reflector
LUMENS:105lm/watt
 Operating Voltage: 10-30V DC; Current draw change with your working Voltage and power
Waterproof rate: IP 69
Color Temperature: 6000K
Beam: Spot beam: 8 Degree/Flood beam: 20 Degree /Combo beam
Body Color: Black
Material: Diecast aluminum housing
Lens material: PC
Mounting Bracket: High Performance Mounts
Performance Specs: 
C4-SR [10 Inch] 42Watt / Lumen Total: 4,410
C4-SR [15 Inch] 84Watt / Lumen Total: 8,820
C4-SR [20 Inch] 126Watt / Lumen Total: 13,230
C4-SR [25 Inch] 168Watt / Lumen Total: 17,640
C4-SR [30 Inch] 210Watt / Lumen Total: 22,050
C4-SR [40 Inch] 252Watt / Lumen Total: 26,460
C4-SR [50 Inch] 336Watt / Lumen Total: 35,280
FCKLightbars Lifetime Warranty on all Products protects your investment against LED Failure, Condensation, Flickering, and manufacture defects.