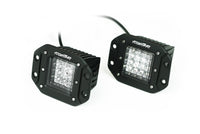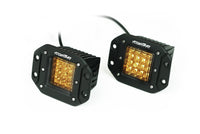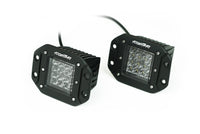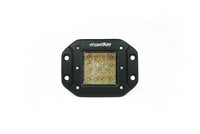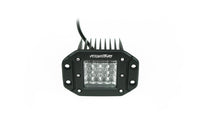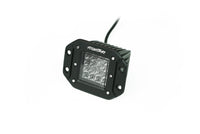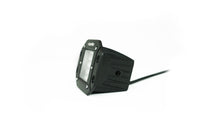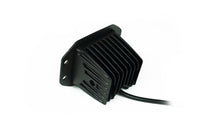 FCKLightBars
Dual Purpose Chase FLUSHMOUNTS AMBER/WHITE [SOLD AS PAIR]
(833)325-3250
[SOLD AS PAIR] 
Our Dual output Chase lights feature a industry first built in strobe module. The built in module allows for 
Full power WHITE output 
Strobe WHITE output 
Full power AMBER output
Strobe AMBER output 
Each pod is built with a total of 16 HIGH-Output LEDS, using high intensity Amber and White LEDs allows our pods to maintain full performance capability in both color ranges. Built in Strobe module allows for four different outputs, custom diffuser lens maximizes distance while improving beam for optimum chase light use. FCKLightBars Lifetime Warranty covers both LED Pod and Internal Control Module. 
Wiring Harness Is Not Included; recommend Dual Connection Harness for Plug and Play installation. Kit will provide all necessary relays, fuses, and switch. 
Lens Type: 4D Reflector / Projector (Improved Projection)
Size: ~3"x3"x3"
80 Watt
LED Technology: AMBER/WHITE Chips
Current Draw: 6.6 A @ 12V; 3.3 A @ 24V
Color Temperature: 6500K

Beam Pattern: Combo Diffuser  
 Electronics: Integrated-Epoxy Encapsulated
Housing Material: Die-cast Aluminum Housing
Lens Material: PMMA(Polycarbonate)
Mounting Bracket: Stainless Steel
(Mounting Hardware Included)
Operating Temperature: -40˚C to +60˚C
IP Rating: IP68 
Protections: Reverse Polarity